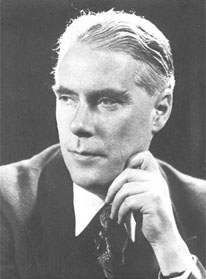 Just a quick post, as this is too long for Twitter, but I must say something about how much I love Anthony Powell. I am reading an interview with him in the Paris Review from 1978. This piece is so steeped in Englishness that reading it is like taking a vacation (Lady Violet, his wife, brings in tea at 5 o'clock; Powell repositions Flixie Fum his Burmese cat and lies down on the sofa to submit to the interview, occasionally feeding logs to the fire in his "grey limestone mansion," The Chantry).
I'm not done with it yet, but here is one bit I really liked:
I do think that if a book is really well written, it's terribly difficult to see how it's done. I think it's part of the mystery of writing that the real great hands always conceal how they do it. And an awful lot of bad writing is due to people trying to write like great writers and not really seeing that the outer covering has nothing to do with it at all.
So true! (I know, because I've done plenty of the bad writing that is trying to be like great writers' writing!)
And here, just for fun, is his recollection of an unprofitable stint in Hollywood:
Yes, I was married in 1934 and they were just preparing a film called A Yank at Oxford, and my agent thought it might be possible for me to get in on that. Well, we arrived in Hollywood, and as I've said before, the only interesting thing was that we did meet Scott Fitzgerald who was working on A Yank at Oxford. Otherwise, one just tagged round and saw a few people, but I never got a job there. Again, you must remember that when you're that age you don't know all sorts of things you learn later on. Now my plan was to work there for about a year, earn as much as possible and then come home. But now I realize this would have been very difficult to do. It's much more likely that like Fitzgerald one would have been sucked into this really appalling machine and spent the rest of one's life working night and day in order to maintain a hideously expensive standard of living.